JTS is a full service company involved in building network infrastructure to support your voice, video, and data needs. We specialize in unlicensed and licensed microwave radio installation services. With over 28 years of experience in electronic systems integration, we can provide services to help you quickly and economically reach your networking and systems goals. We pride ourselves on our flexibility and rapid deployment.
Wireless Networking
Services
Our full service indoor and outdoor wireless experts take the worry out of your project.
Communications
Tower Construction
We handle every phase of the tower building process from foundation to tower stacking.
Site Survey & Design Services
Our design, development, and verification services make sure you always have the best connection.
QUESTIONS ABOUT A WIRELESS ISSUE? ASK OUR EXPERTS.
Our Mission
JTS has achieved a reputation in the wireless and wireline infrastructure industries by delivering quality turn-key integrated solutions to its customers in a timely manner. Founded by Jim Johnston in 1988, we delight our customers in exceeding their expectations due to the flexibility, industry knowledge, and professionalism we provide.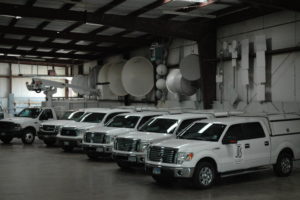 Sponsorship
Our owner, Jim Johnston, has been an avid sprint car fan for many years. He recently sponsored driver "Hammerin" Hank Davis. Here's recent photos of Jim with Hank and others after being an "A" Feature Winner at Port City Raceway in Tulsa.